Homa Farm: Devas' Harvest
Byram, MI
USA
vegetables
edible flowers
herbs
"Deva's Harvest" is the name of a one acre HOMA farm on the outskirts of Jackson, Mississippi. There, many of the herbs and vegetables grow in raised beds arranged in energetic circular forms (Mandalas). Vermiculture, compost and other natural methods are also used to obtain abundant and tasty produce.
Two sisters, Cristina and Alejandra Mamud, use Homa Farming methods and they have experienced that biological controllers take care of damaging insects and diseases on their land. They also apply Homa Farming techniques in their two greenhouses.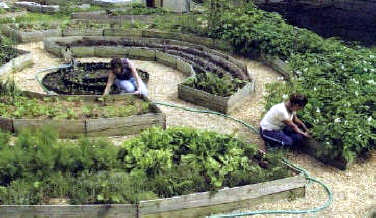 On the HOMA FARM "DEVA'S HARVEST" gourmet organic vegetables, edible flowers and culinary herbs are being grown by two young entrepreneurs who managed to combine their love and care for Nature with business. This organic ecological gourmet HOMA produce is exquisite in taste and nutrition.