Village: Sutakatti, District: Belgaum
Karnataka, India
vanilla
sugar cane
"Our first ever vanilla produce (1999-2000) was of excellent quality and the best in India. The vanilla bean curing process (three months) was started along with Homa Therapy treatment."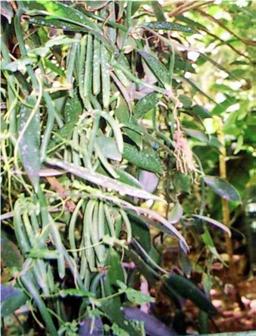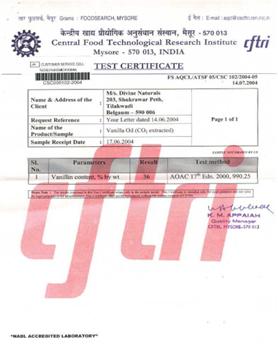 Highest Vanillin content 2.91% in processed vanilla beans in India for the year 2000. Tested at Spice Board Evaluation Laboratory, Cochin, Kerala
Highest Vanillin content 36% in CO2 Vanilla oil, in the year 2004. Tested at Central Food Technological Research Institute, Mysore, Karnataka. (International commercial oils contain 27-28% Vanillin).
rice
Good yield in rice with minimum effort
2004-2005: 28-32 bags per acre variety China ponni (One bag is 75kg)
2006: 28 bags per acre variety Prasanna (90 days Aerobic Rice)
25 bags per acre variety Lala Kadha. (No Organic manures given to the soil).
sugarcane
No attack of woolly aphid on sugarcane except in 2005 on a small portion (about 0.25 acres). Woolly aphid attack was controlled by natural predators Dipha aphidivora and Micromus igorotus. (Since 2002 thousands of acres in northern Karnataka and southern Maharashtra were severely affected including some organic farms.)
Organically Certified (USDA and EU specifications) excellent export quality processed sugarcane whole sugar and jaggery since 2006, superior quality as compared to any other organic farm produce in Northern Karnataka.
Another very important distinctive feature, natural red millipede compost all over the farm; this type of intense activity of red millipede has not been observed in any organic farms in India.